Unconscious Communication

Presentation
Have a fun time learning about unconscious communication with Dave Brewster of Goodmind Hypnosis. Whether you're new to taking advantage of the incredible potential in the unconscious mind or a veteran communicator, you're sure to benefit from this event. Dave will explain and demonstrate methods of change associated with hypnosis, neural linguistic programming, and handwriting analysis. Grab a seat and either raise your hand as Dave calls on volunteers to demonstrate this change-work or just smile along as you watch people gain new control over their lives. You'll leave smiling with a handout full of practical self help exercises that you can use to improve your life immediately. So bring your curiosity and bring a friend to "Unconscious Communication" with Goodmind Hypnosis.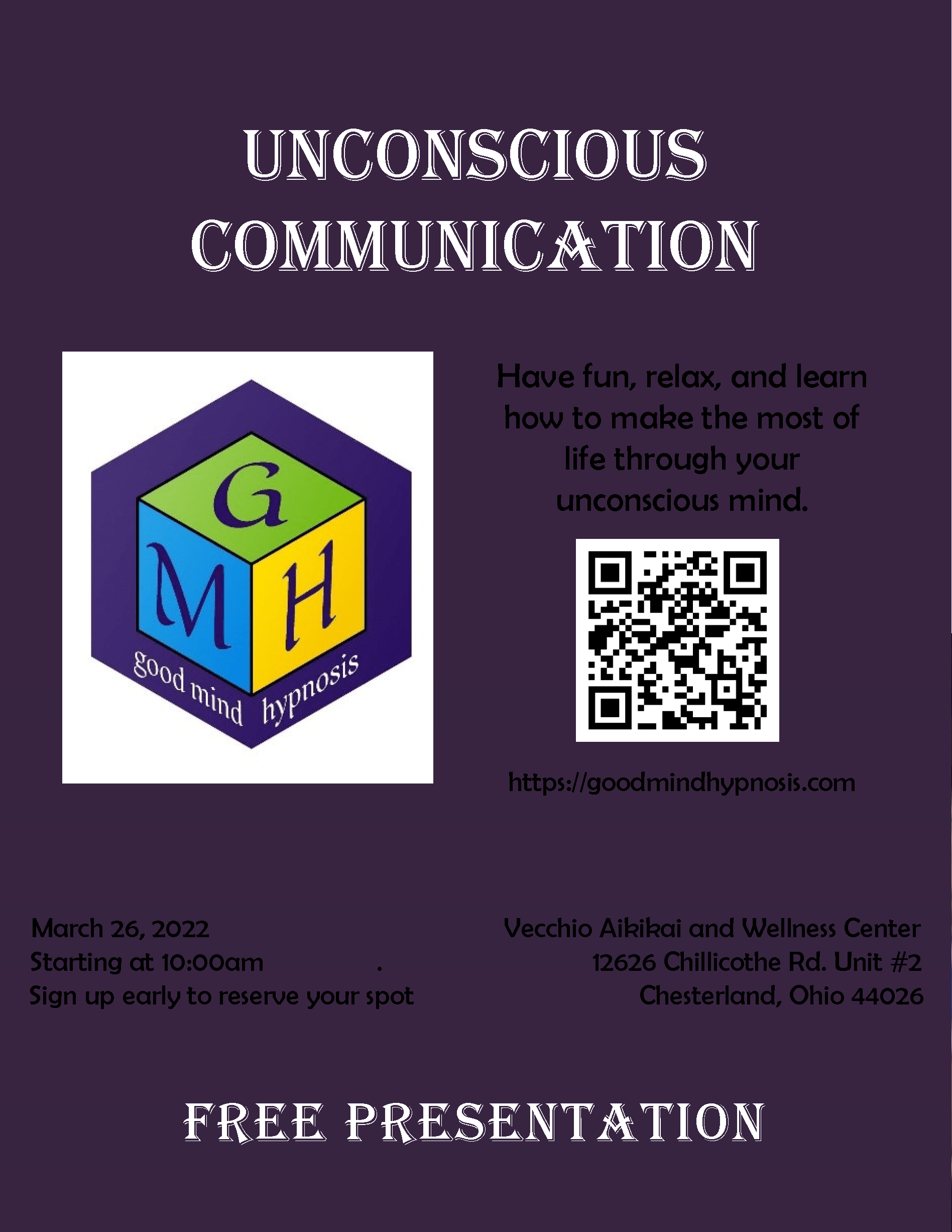 Note: Goodmind is designed to accommodate almost everybody and far exceeds expectations. We are available via text/email to answer questions before or after any presentation.
Unconscious Communication March 26, 2022
Have Fun, Relax, And Learn How To Make The Most Of Life Through Your Unconscious Mind.